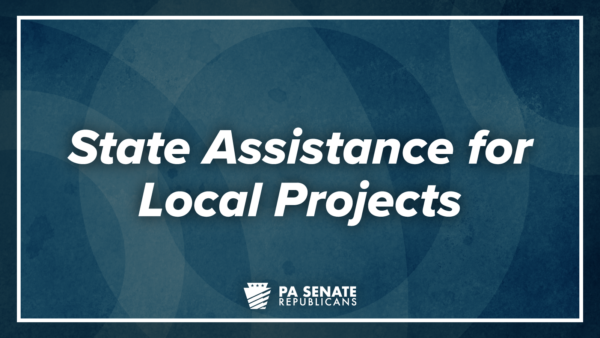 HARRISBURG – Sen. Joe Pittman (R-41) and Rep. Brian Smith (R-66) announced two projects in Jefferson County have been awarded a total of $442,420 in Local Share Account (LSA) grants by the Commonwealth Financing Authority (CFA).
Young Township received $250,000 to modernize and improve accessibility of the Walston Recreational Area and Bell Township received $192,420 for the purchase of a new vehicle.
"At a time when many families and communities are feeling a strain from inflation, state investments play an even greater role in helping to strengthen our local region," said Pittman. "I'm glad to have worked with my fellow elected officials to help secure funding for these worthwhile projects. When it comes to the improvements to the Walston Recreational Area, people of all ages will be able to enjoy this investment for years to come."
"I am pleased that so many projects in our area received funding approval this year," said Smith. "The LSA grant made available to Bell Township is going to be well spent on a new 2023 Peterbilt 367 dump truck with all the accessories—including a plow, stone spreader and salt spreader—to perform necessary maintenance and repairs on the township's nearly 40 miles of roads."
LSA funding was created by the PA Race Horse Development and Gaming Act (Act 71 of 2004), which provides for the distribution of gaming revenues through the CFA to support projects in the public interest within Pennsylvania. The grant was approved at the March 16, 2023, meeting in Harrisburg.
Contacts:
Kate Flessner (Sen. Pittman) kflessner@pasen.gov
Ty McCauslin (Rep. Smith) Tmccausl@pahousegop.com